This book spotlights the honor, gallantry and valor of ten brave heroes who fought in the Iraq War. They represent some of the tens of thousands of American troops, who, with steadfast courage, fought a vicious enemy in a sand-blasted, war-ravaged country.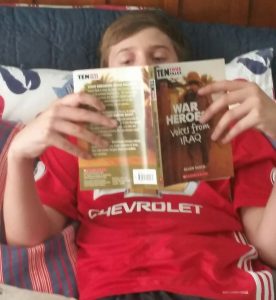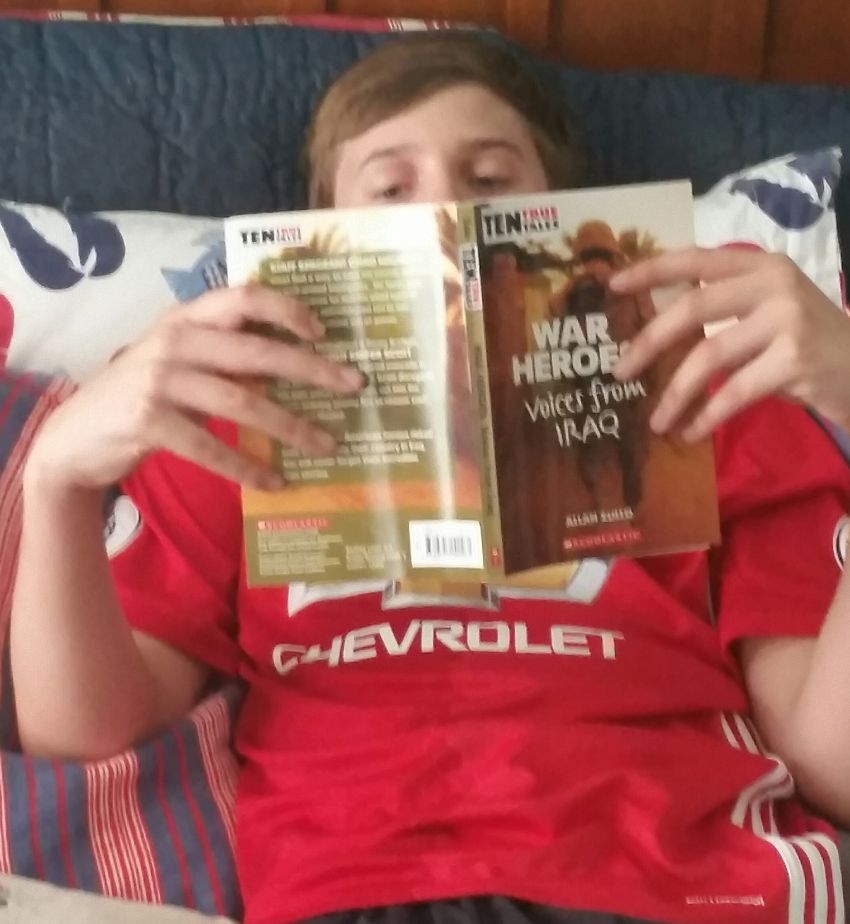 All ten persons featured in this book earned medals for bravery, yet all said they were just doing the job they were trained to do. Still, when you read the gripping accounts of their gutsy actions, you'll see that they displayed an intense boldness that spurred them to reach far beyond their personal limits. For example, five times during a fierce firefight, a Marine disregarded his own safety and rushed out in the open to rescue wounded comrades… Even though they were outnumbered 10 to one and running out of ammunition, a National Guardsman and his squad saved a convoy from devastation during a brutal ambush… Despite being shot in the foot, a female helicopter pilot whose bullet-riddled craft was in danger of crashing, flew through intense enemy fire to help trapped ground troops escape.
Purchase this book from:
Any teacher who has a Scholastic account can order books for you on scholastic.com or by calling 800-SCHOLASTIC and asking for item number 978-0-545-09026-1.
Each book in the Ten True Tales series features ten exciting stories based on true events ripped from the headlines or taken from little-known moments in history. Most of the stories in this gripping series reveal, in dramatic fashion, kids, first responders, regular people and soldiers caught in extraordinary situations—often with their very lives in extreme danger.