Allan Zullo became a writer because, well, he couldn't think of anything else to do.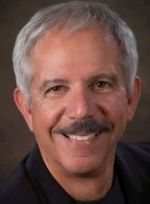 Born and raised in Rockford, Illinois, Allan dreamed of becoming a major league baseball player. In his youth, he was a slick fielder, but he couldn't hit the curveball, fastball or any other pitch for that matter. In fact, his longest hit in organized baseball was a pop fly double that the first baseman lost in the sun. So he turned in his cleats and jersey and decided that if he couldn't play the game he loved, he would write about it and all the other sports he enjoyed but couldn't play well. Pounding away on an old Royal standard typewriter, Allan was the sports editor of his high school newspaper and freelanced for the sports department of Rockford's two daily papers.
In 1969, Allan graduated with a journalism degree from Northern Illinois University where he worked on the school's daily paper, The Northern Star, first as a sportswriter, then news editor, managing editor and finally editor-in-chief. Hooked on journalism, he was a reporter for the Rockford Register-Republic for the next three years, covering everything from murders and fires to trials and politics.
And then came the scandalous years.
Wanting to write for a national audience, Allan moved to Palm Beach County, Florida, where he joined the staff of America's most infamous and successful weekly tabloid at the time — The National Enquirer. From 1973 to 1981, he wrote about UFOs, ghosts, psychic phenomena, celebrities, medical breakthroughs, natural disasters, heroes, government waste, tearjerkers and human-interest stories.
(Despite what critics alleged, he swears he never saw any colleague make up a story, although often, for the sake of a good read, certain facts were hyped while others were ignored. The truth is that during its heyday in the 1970s, The Enquirer left a profound impact on today's pop culture and the mass media. You see it every day on TV shows such as "Entertainment Tonight" and "Inside Edition"… in magazines such as People and Us… in the mainstream press's increasing coverage of the private lives of politicians and celebrities… and in daily newspapers' fascination with the lives of the rich and famous.)
After eight fun and challenging years in the tabloid world, Allan returned to traditional journalism. For the next three years he freelanced for various national publications such as The Christian Science Monitor, Ladies Home Journal and the Palm Beach Post. His stories ranged from the plight of Amerasian children in South Korea and the effects of guerilla warfare on children in Central America to the benefits of transcendental meditation and the joy of vacationing in the castles of Portugal.
But he never forgot his love for sports. In 1985, he and co-author Bruce Nash teamed up to write the Baseball Hall of Shame, which was published by Simon & Schuster's Pocket Books line and became a paperback bestseller. (By the way, the proposal had been rejected by 17 publishers.) The book was such a hit that it spawned an entire Sports Hall of Shame industry — an 11-book series, three videos by ABC Video, and a daily comic feature that was syndicated nationally by Tribune Media Services to such newspapers as The Chicago Tribune, Orlando Sentinel, Milwaukee Journal, and Rocky Mountain News. Not only that but Bruce and Allan co-produced, co-wrote and co-hosted their own TV show, Nash & Zullo's Offbeat Sports Beat, which appeared in the nation's top 50 markets (and was a favorite of insomniacs because the show often aired after midnight).
Bruce and Allan wrote several more books together (some of which sold well and others of which are mercifully out of print) on subjects ranging from pop novelty tunes to the inside world of professional golf. They also co-produced several TV specials for the networks.
In 1995 Bruce and Allan mutually agreed to take separate career paths. Bruce went to Hollywood and set up his own highly successful production company, Nash Entertainment. Allan and his wife Kathryn moved to a mountain outside of Asheville, North Carolina, to concentrate on writing projects.
Allan created and wrote "The Ghost Story Club" daily comic strip, which was syndicated nationally by Tribune Media Services from 1995 to 1998 and appeared in such papers as The New York Daily News, Kansas City Star, Fort Lauderdale Sun-Sentinel and Minneapolis Star-Tribune.
For more than 20 years, Allan has produced dozens of annual boxed daily-page calendars for Andrews McMeel Publishing on such subjects as sports, golf, fishing, moms, dads, grandparents, animals, and business and country humor.
Today Allan is the author and co-author of more than 100 current and forthcoming nonfiction trade paperbacks — including more than three dozen for middle-graders — with such publishers as Simon & Schuster, Dell Publishing, Andrews McMeel Publishing and Scholastic. He writes two best-selling series for Scholastic, Haunted Kids and Ten True Tales. Among the subjects of books: sports, the supernatural, history, animals, the Holocaust, survival, heroism, and grandparenting.
Allan has been the guest on more than 300 TV and radio shows, including "The Today Show," "Late Night with David Letterman," "Good Morning America" (six times), "The Larry King Radio Show" (three times) and National Public Radio. He's been written about in such publications as USA Today, Esquire, Time, The New York Times, The Chicago Tribune, The Los Angeles Times, The Washington Post, and The Sporting News.
Allan lives with his wife Kathryn (his childhood sweetheart and most honest critic) in Fairview, North Carolina, minutes from downtown Asheville, which some call Paris of the South or Little San Francisco of the East.
When he's not writing, Allan enjoys hiking in the Blue Ridge Mountains and spending time with his wife, their two daughters and sons-in-law and five grandchildren.