Throughout American history, spies have sneaked behind enemy lines, adopted fake identities, and unearthed enemy secrets. They have sent coded messages, worn clever disguises and used inventive hideaways. The information they've gathered has helped win battles and changed the course of war.
This book features ten stories, from the American Revolution to the Korean War, about the thrilling and dangerous adventures of real-life teenagers who left their mark in the shadowy world of espionage. These young spies chose to live a lie and risk everything—including his or her life—for the good of their country.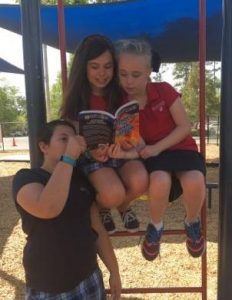 Each book in the Ten True Tales series features ten exciting stories based on true events ripped from the headlines or taken from little-known moments in history. Most of the stories in this gripping series reveal, in dramatic fashion, kids, first responders, regular people and soldiers caught in extraordinary situations—often with their very lives in extreme danger.
You can purchase this book from:
Amazon.com (paperback edition)
Amazon.com (Kindle edition)
BarnesandNoble.com (paperback edition)
BarnesandNoble.com (NOOK Book edition)
Any teacher who has a Scholastic account can order books for you on scholastic.com or by calling 800-SCHOLASTIC and asking for item number 978-0-545-81814-8.