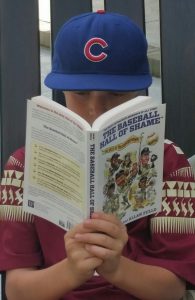 Ever since the American Revolution, teenagers have risked their lives to serve in every war this country has fought. The minimum age to enlist in most wars was 16 or 17—with parental consent. But in reality, much younger teenagers hoodwinked their way into military service by lying about their age, forging papers, and doctoring their birth certificates. Because many recruiters were desperate to sign anyone who looked old enough, they often turned a blind eye to the teen's youthful appearance or chose not to challenge his lies or enlistment papers.
In warfare, most underage soldiers showed their zealous spirit and raw courage, but few were properly prepared for the horrors they would experience. This book features ten gripping, true stories about these warriors. Among them are a 12-year-old sailor who, despite his own injury, helped rescue fellow seamen when their battleship was attacked in World War II… a 15-year-old soldier who, in the Korean War, took over command of his squad after their leader was killed… the teenage cadets who fearlessly rushed into battle and saved the day during the Civil War… and a Revolutionary War hero who, from age 15 on, single-handedly and repeatedly proved his strength and valor.
Each book in the Ten True Tales series features ten exciting stories based on true events ripped from the headlines or taken from little-known moments in history. Most of the stories in this gripping series reveal, in dramatic fashion, kids, first responders, regular people and soldiers caught in extraordinary situations—often with their very lives in extreme danger.
Any teacher who has a Scholastic account can order books for you on scholastic.com or by calling 800-SCHOLASTIC and asking for item number 978-0-545-90525-1.