December 7, 1941.
Until the terrorist attacks of September 11, 2001, no date in modern American history has delivered a more painful assault to our country. For generations, the date has come to symbolize heartache and heroism, fear and courage, treachery and sacrifice. It was the day when Japan attacked US naval ships and military bases at Pearl Harbor, Hawaii, in a devastating air assault that killed 2,403 people and provoked America into entering World War II.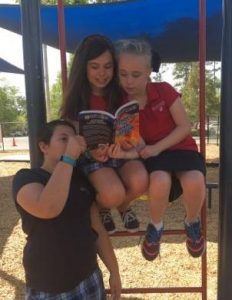 As tragic as it was, the raid brought out the best in the thousands of sailors, Marines, soldiers and aviators who fought back under an overwhelming barrage of heavy bombs, torpedoes and machine gun fire. They did what had to be done — no matter the risk, no matter the cost.
This book contains ten gripping stories featuring multiple heroes. Many of them earned the Medal of Honor — our country's highest award for valor in combat. Most of the other heroes were presented with the Navy Cross, the second-highest combat award.
These heroes were everyday guys, from baby-faced "swabbies" to graying "old salts," who suddenly found themselves caught in the bull's-eye of a horrific attack. They didn't cower. They didn't hide. While bombs exploded around them, while torpedoes ripped open hulls, and while planes strafed them, these brave souls sprang into action. They gave their all and then some — including, in several cases, their very lives — to save their ships, to rescue their shipmates, to strike back against a merciless enemy. They are the heroes of Pearl Harbor.
Purchase this book from:
Any teacher who has a Scholastic account can order books for you at scholastic.com or by calling 800-SCHOLASTIC and asking for item number 978-0-545-87276-8.
Each book in the Ten True Tales series features ten exciting stories based on true events ripped from the headlines or taken from little-known moments in history. Most of the stories in this gripping series reveal, in dramatic fashion, kids, first responders, regular people and soldiers caught in extraordinary situations — often with their very lives in extreme danger.