The first responders on September 11, 2001 — firefighters, police officers, emergency medical technicians, paramedics, military officers and even many civilians — risked their lives to save people they didn't know. Every one of them is a hero. This book features ten gripping stories that reflect the countless breathtaking acts of heroism that occurred inside the World Trade Center, the Pentagon and a hijacked plane. Among other amazing true accounts, you will read about the miraculous survival of the fire captain and his men who were buried alive when the north tower collapsed… the cop who dodged death twice to help save others… and the two navy officers who ran into a burning, crumbling section of the Pentagon to rescue a trapped worker.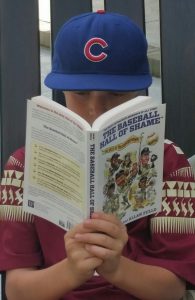 Each book in the Ten True Tales series features ten exciting stories based on true events ripped from the headlines or taken from little-known moments in history. Most of the stories in this gripping series reveal, in dramatic fashion, kids, first responders, regular people and soldiers caught in extraordinary situations—often with their very lives in extreme danger.
You can purchase this book from:
Amazon.com (paperback edition)
Amazon.com (Kindle edition)
BarnesandNoble.com (paperback edition)
BarnesandNoble.com (NOOK book edition)
Any teacher who has a Scholastic account can order books for you on scholastic.com or by calling 800-SCHOLASTIC and asking for item number 978-0-545-25506-6.