The heroes spotlighted in Battle Heroes: Voices from Afghanistan represent some of the tens of thousands of American troops who, with steadfast boldness, battled a ruthless enemy in knee-deep snow of rugged mountains, in scorching temperatures of sand-blasted desert plains, and in deadly close combat of militant-occupied villages. You'll read ten gripping stories of bravery, including the exploits of Master Sergeant Brendan O'Connor who crawled through enemy fire in a desperate effort to save the life of a severely wounded soldier. O'Connor was a member of a team that became the most decorated Special Forces unit for a single battle in the war. There were so many heroes in the two-day fight that this book includes two stories about them.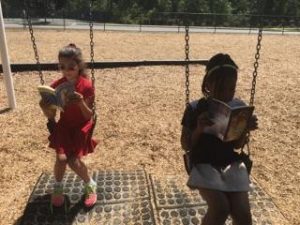 Purchase this book from:
Any teacher who has a Scholastic account can order this book for you at Scholastic.com or by calling 800-SCHOLASTIC and asking for item number 978-0-545-20642-6.
Each book in the Ten True Tales series features ten exciting stories based on true events ripped from the headlines or taken from little-known moments in history. Most of the stories in this gripping series reveal, in dramatic fashion, kids, first responders, regular people and soldiers caught in extraordinary situations—often with their very lives in extreme danger.