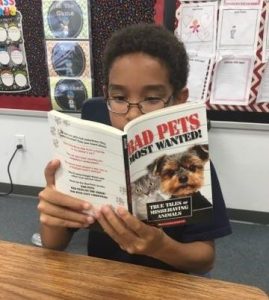 Somewhere out there, a cuddly pet has turned into a silly scoundrel, a four-legged companion has become a wily troublemaker; a feathered friend has transformed into a clever prankster. Their capers and shenanigans leave their owners and victims shaking their heads in amusement, befuddlement and, yes, occasionally anger. It's been that way forever.
Here is the latest lighthearted collection of true stories of animal mischief ranging from the absurd to the zany. For example, you'll read about the dog that went for a joyride in his owner's car… the skunk that played a key role in a football team's defeat…the cat that kept stealing neighbors' underwear… the cows that crashed a girl's graduation party… the bears that broke into a cabin and drank 100 cans of beer… the pet parrot that destroyed an expensive designer evening gown… the bull that burst into a crowded supermarket… the dogs that swallowed pricey diamonds in jewelry stores… the raccoons that stole purses and wallets from beach-goers and golfers… the seagull that swiped a video camera and recorded its crime.
Any teacher who has a Scholastic account can order books for you on scholastic.com or by calling 800-SCHOLASTIC and asking for item number 978-0-545-67534-5.